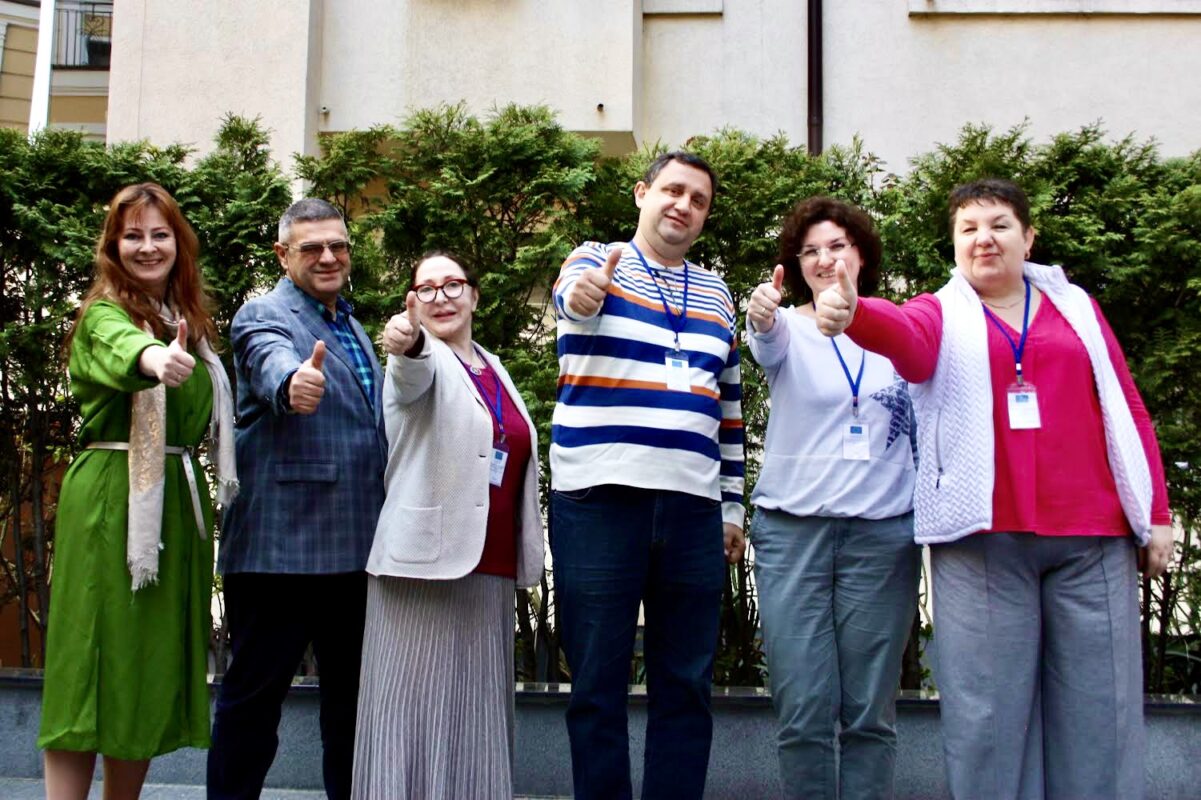 Dr. Alla Kasakewitsch, Germany
Co-Founder of Creative Europe EWIV
The decision to create a creative Europe was a response to the question of how to combine the interdisciplinary expertise of integration into the European space and at the same time how to effectively share this expertise with other organisations within the European Union.
PhD, Associate professor Sergey Rozhkov, Bulgaria
Co-Founder of Creative Europe EWIV
I am sure that it is not possible to solve the socio-economic problems of modern Europe without the use of scientific research. I hope that my 20 years of experience in research on the integration of refugees and migrants of various waves will help to realize the mission of our organization
Elena Toukshumskaia, Italy
Co-Founder of Creative Europe EWIV
Understanding and bridging it is necessary to condition for the successful integration. As a cofounder of Creative Europe and an expert in intercultural dialogue, I help to expand the range of instruments supporting positive exchange across nations and cultures.
Igor Khashin, Portugal
Co-Founder of Creative Europe EWIV
As an expert in the field of legal cooperation, I believe that my participation in the creation of Creative Europe has become a long-awaited continuation of my activities. I want to promote universal and European values.
The value of my experience lies in understanding different peoples, ethnic, gender and cultural communities.
This experience allows us to develop unique know-how, methods and forms of interaction for successful legal cooperation across Europe.
Elena Steshenko, Ireland
New member of Creative Europe EWIV Participation in "Creative Europe" allows us to share the experience of integration and helps to use the knowledge gained for better integration of migrants and to be full citizens of the European community. My favourite phrase "Live positively, this will help you achieve what you want in life".
Ekaterina Bagreeva, Norway
New member of Creative Europe EWIV